Product Description of Acrylic Powder
Acrylic Powder is the perfect product for creating beautiful nail art. It dissolves well, is solid, and dries quickly for a smooth finish. With many colors available, you can create any look you want. Our Acrylic Powder is specifically designed for nail acrylic powder, giving you the perfect combination of strength and flexibility. With our Acrylic Powder, you can create the perfect look for any occasion. Get creative with our Acrylic Powder and make your nails stand out with amazing designs.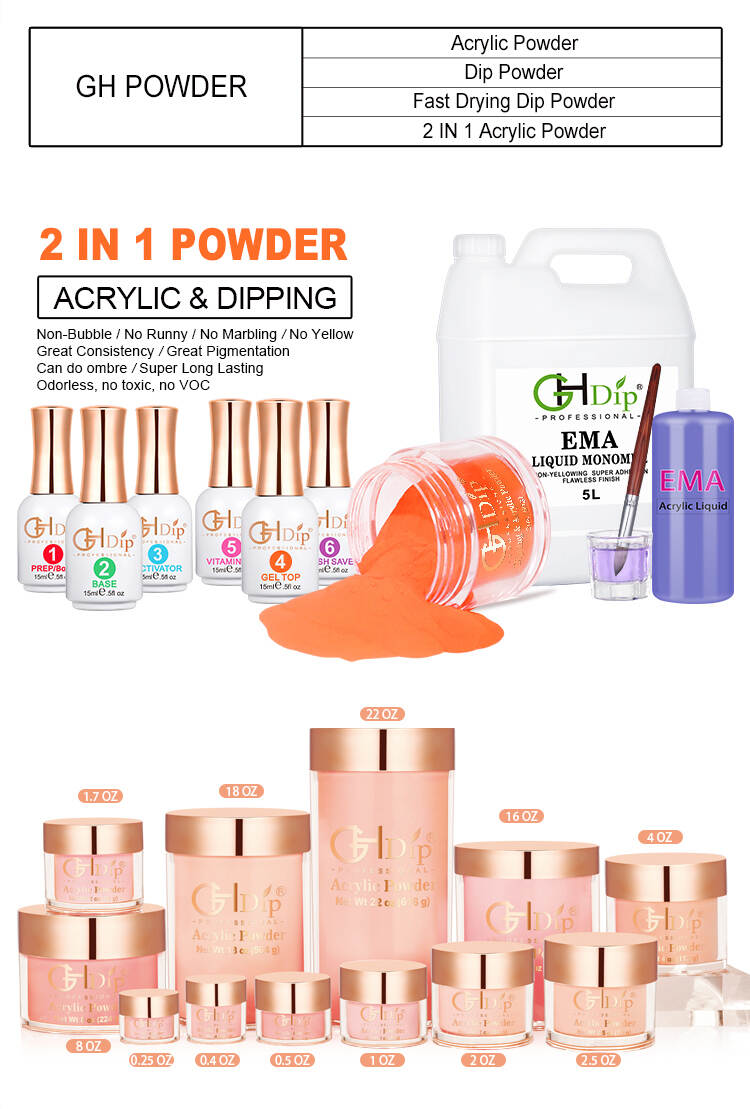 Product Advantages of Acrylic Powder
High-Quality Ingredients for Long-Lasting Results:
Our Acrylic Powder is made of high-quality ingredients that dissolve well and quickly dry, giving you a solid and long-lasting manicure.


Vibrant Colors for Unique Nail Designs:
With a wide range of colors available, you can create a unique look that is sure to turn heads. From bold and daring shades to soft and elegant tones, our Acrylic Powder offers endless possibilities for stunning nail designs.
User-Friendly and Beginner-Friendly:
Our Acrylic Powder is perfect for both professionals and beginners, as it is easy to use and creates a beautiful finish. Its smooth application and seamless finish make it a favorite among nail artists of all levels.
Bulk and Wholesale Orders Available:
For your convenience, we offer bulk and wholesale orders, allowing you to stock up and always have the perfect shade on hand. Never run out of inspiration and always be prepared to create beautiful nails with our Acrylic Powder.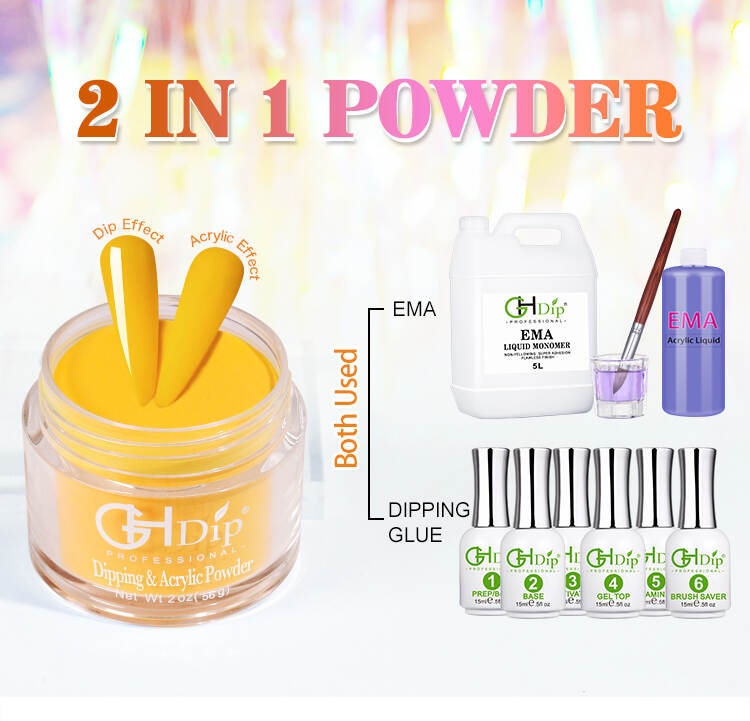 FAQ
Q: If I can't visit your company, how can I get updates on the product progress?
A: We will update the production progress periodically and communicate with you through messages, phone calls, and emails according to your preferences.
Q: What should I do if I haven't received the goods?
A: We will assist in contacting the carrier to resolve the issue.
Q: How is your after-sales service?
A: For quality issues, we take responsibility and provide professional after-sales service.
Q: Can I order samples?
A: Yes, you can order samples.
Q: How much is the sample fee, and can it be refunded after bulk production?
A: The sample fee is $100, and it can be refunded after placing a bulk order.