Product Description of Dipping Liquid System
Achieve salon-quality dip powder nails with ease using our Dipping Liquid System. Our comprehensive set includes all the essential components, such as 1#prep/bond, 2#base coat, 3#activator, 4#top coat, 5#brush saver, nail art, and even a private label service with an adjustable formula. With our factory-priced products, you can enjoy professional-grade nail art without breaking the bank.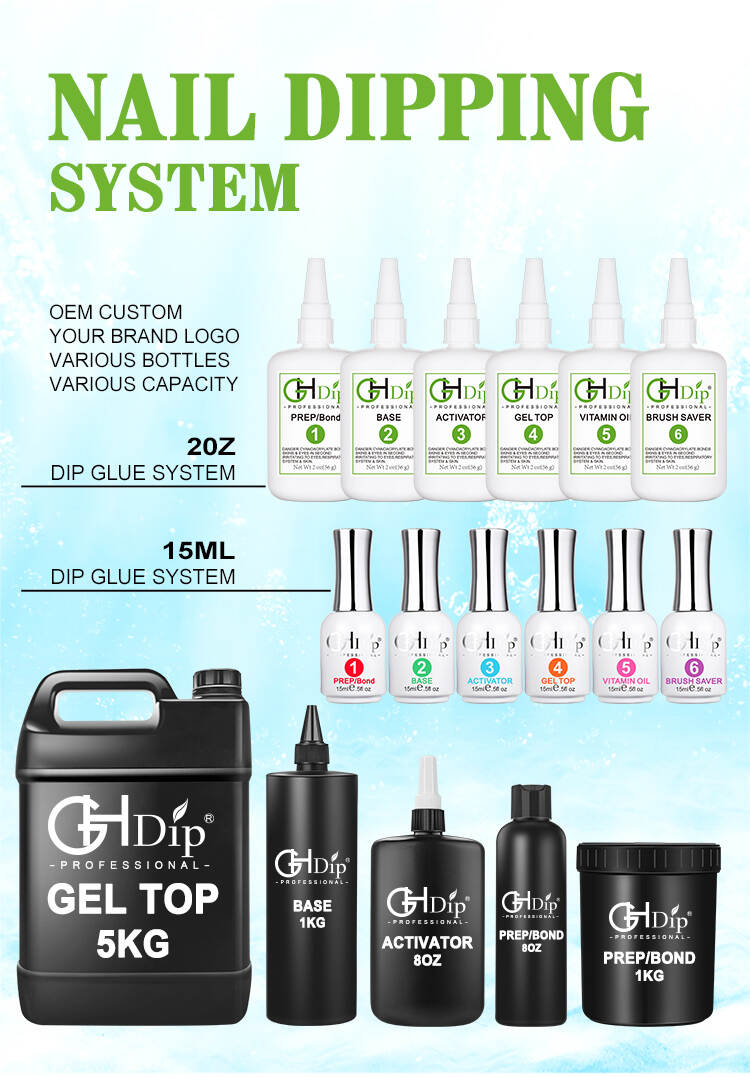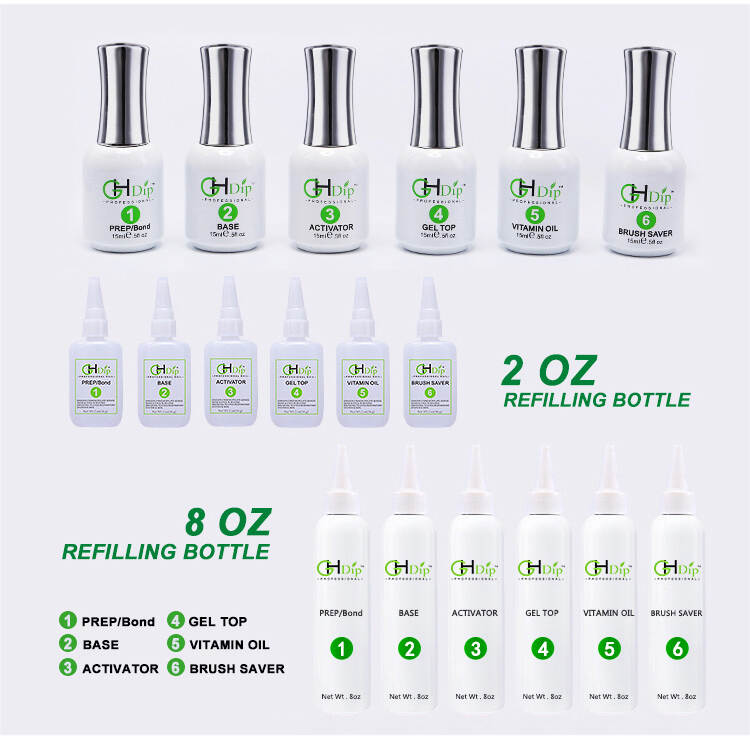 Product Advantages of Dipping Liquid System
Professional Results:
Our system allows you to create stunning and flawless nail designs that rival those done by professionals.
Long-Lasting Durability:
Enjoy nails that stay beautiful and intact for an extended period, thanks to the exceptional durability of our Dipping Liquid System.
Easy to Use:
Whether you're a beginner or an experienced nail artist, our system is designed for effortless application, ensuring a smooth and professional finish every time.
Customizable and Private Label:
Tailor the formula and packaging to your preferences with our private label service, allowing you to create a unique and personalized product.
Don't settle for ordinary nail art. Elevate your creativity and achieve salon-quality results with our Dipping Liquid System. Try it today and experience the difference for yourself!


FAQ
Q: Do you provide quality assurance?
A: Yes, we provide a 12-month quality assurance.
Q: Do you support providing samples?
A: Yes, we support providing samples for a fee.
Q: What is your monthly supply capacity?
A: It depends on the product. If you have interests in any product, you can contact us.
Q: If I can't visit your company, how can I get updates on the product progress?
A: We will update the production progress periodically and communicate with you through messages, phone calls, and emails according to your preferences.
Q: What is the minimum order quantity?
A: The minimum order quantity is 2160 sets.