Product Description of Dipping Powder
Experience a long-lasting and shiny manicure without the worry of cracking with our Dipping Powder. Made from natural ingredients, our dip powder is available in over 2000 colors, ensuring you can find the perfect shade for any occasion. Say goodbye to strong odors and harmful toxins, as our dip powder is odorless and non-toxic, providing you with a healthy and safe manicure experience.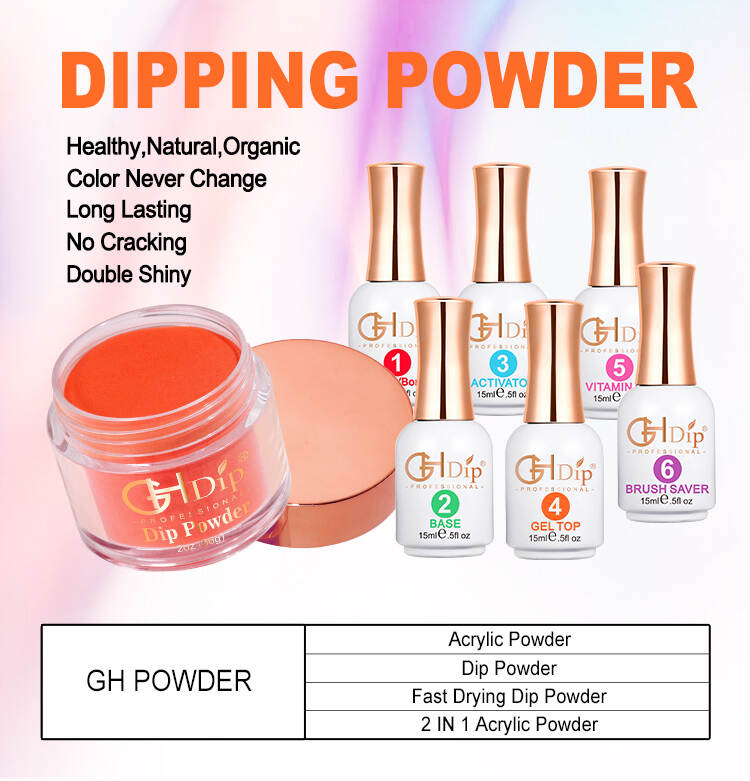 Product Advantages of Dipping Powder
Double Shiny Finish:
Enjoy a double shiny finish that will make your nails stand out. Our dip powder provides a high-gloss shine that lasts.
Chip and Crack Resistant:
Say goodbye to chipped and cracked nails. Our dip powder formula ensures a durable and long-lasting manicure that stays flawless.
Wide Color Selection:
With over 2000 colors to choose from, you can express your unique style and find the perfect shade for any occasion.
OEM and ODM Services:
We offer OEM and ODM services to meet your individual needs. Customize your own brand and packaging to create a unique and personalized product.
Indulge in a manicure that combines beauty and durability with our Dipping Powder. Experience the benefits of a chip-resistant, shiny finish that will leave your nails looking flawless for longer.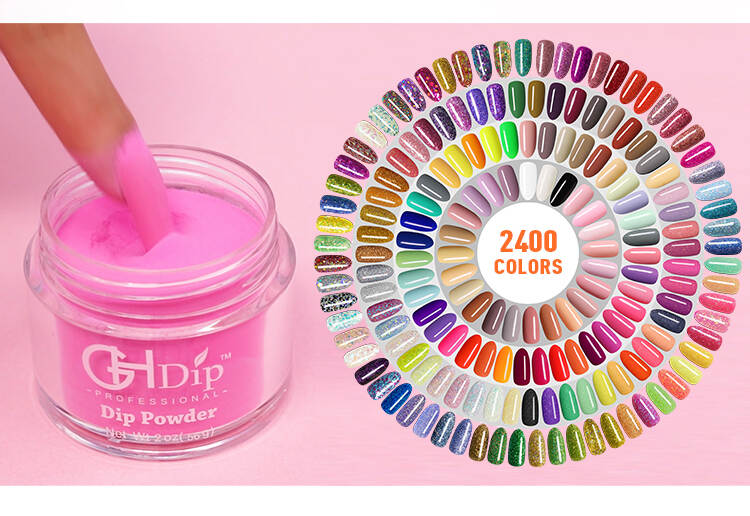 Transportation and Packaging Options
We offer various transportation methods for our products, including sea freight, air freight, and express delivery. Depending on the customer's requirements, we can provide door-to-door service. The transportation time varies depending on the chosen method, typically ranging from 3 to 30 days.
Our packaging design can be customized according to the customer's needs. We usually provide customers with design and packaging options from other clients, allowing them to choose or customize their own. Our product packaging complies with the requirements of both the exporting and destination countries, taking into consideration the specific nature of the product.